Il sorgo è un cereale poco utilizzato sulle nostre tavole ma riccho di fibre e soprattutto privo di glutine, perfetto quindi per chi soffre di celiachia; è altamente digeribile e ricco di sali minerali come ferro, calcio, potassio e vitamine. Contiene inoltre antiossidanti naturali e fitocomposti quali acidi fenolici, fitosteroli e flavonoidi. In cucina può essere utilizzato in svariati modi, servito sia caldo che freddo, nelle zuppe e mineste, nelle insalate o come ingrediente per creare delle deliziose polpette, un po' come si farebbe con il riso, la quinoa o l'amaranto. In alcuni paesi viene servito come il cous cous, accompagnandolo a delle verdure speziate. È un alimento molto versatile e gustoso, decisamente da riscoprire!
Ingredienti
200 gr di sorgo bianco decorticato bio Biobón – Melandri Gaudenzio
1 patata grande lessata
1 bietola a costa gialla + 1 a costa rossa
1 spicchio d'aglio
olio extra vergine di oliva
sale, pepe
spezie a piacere (io utilizzo un mix di spezie che ho preso in Grecia di origano, timo, basilico, prezzemolo e aglio essiccati)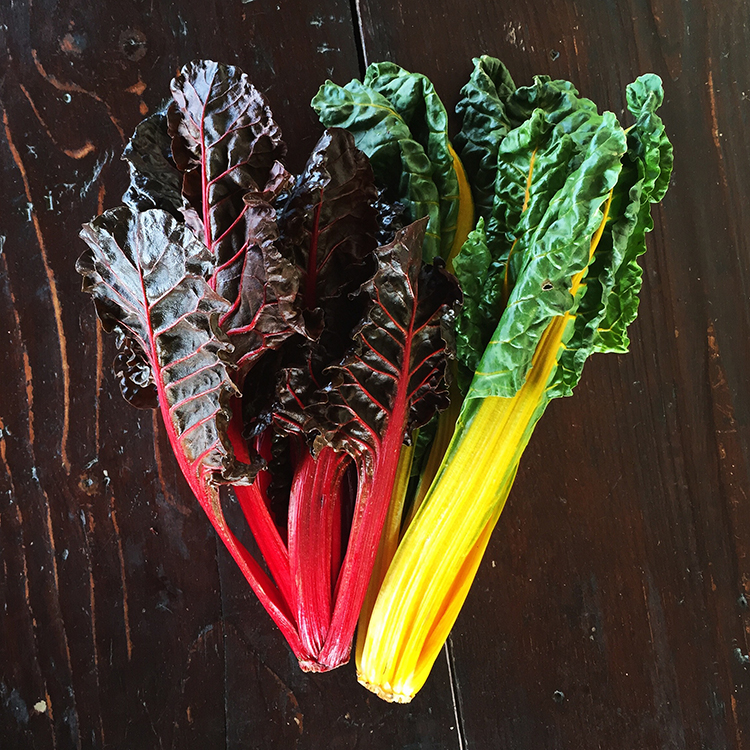 Lavare accuratamente il sorgo e lasciarlo in ammollo per circa 2 ore, quindi scolarlo e sciacquarlo nuovamente. Riempire una pentola con abbondante acqua e portare a bollore. Mondare, lavare e lessare le bietole per un paio di minuti, quindi scolarle con un mestolo (senza gettare l'acqua!). Salare leggermente l'acqua e cuocere il sorgo per circa 30 minuti (seguire le istruzioni sulla confezione). Nel frattempo, tagliare le bietole in grossi pezzi e saltarle in padella con uno spicchio d'aglio e un filo d'olio per qualche minuto, regolando di sale e pepe. Eliminare l'aglio e tritare finemente la verdura con un robot da cucina. Trascorsi i 30 minuti, scolare bene il sorgo e versarlo in una capiente terrina con le biete precedentemente tritate e una patata lessa schiacciata. Aggiungere le spezie e regolare di sale e pepe. Amalgamare bene gli ingredienti con una forchetta cercando di formare un impasto compatto. Lasciar riposare per circa 1 ora (questa operazione è opzionale, serve solo a compattare meglio gli ingredienti per una lavorazione più semplice). Prelevare un po' di composto con un cucchiaio, con le mani leggermente inumidite formare delle palline e rotolarle nel pangrattato (per una versione completamente glutenfree utilizzare la farina di mais o di ceci). Saltare le polpette in padella con un filo d'olio fino a quando non risultino belle dorate, o in alternativa cuocere in forno a 180° per circa 15 minuti.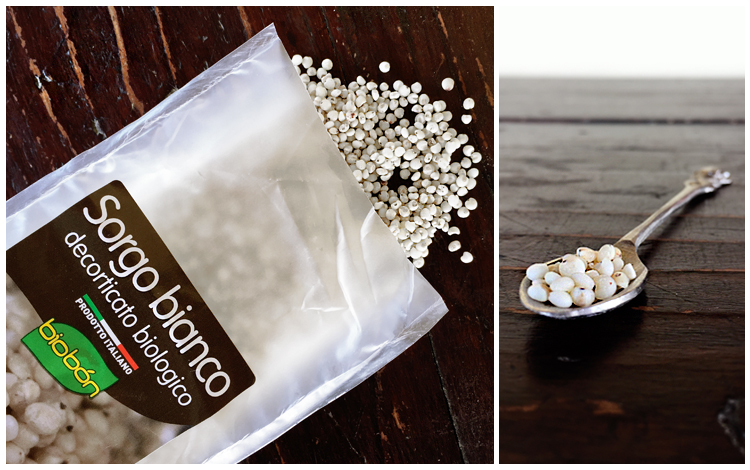 Vegan Sorghum "meat"balls
Sorghum is an ancient cereal grain that can be used into any dish, like soups, salads and for delicious meatless meatballs… it's perfect for a gluten-free diet!

Ingredients
200 g

Sorghum

grain
1 big potato, boiled
1 red chard + 1 yellow chard
1 clove of garlic
extra virgin olive oil
salt, black pepper
spices (I use a mix of Greek spices with dried

oregano

, thyme,

basil

,

parsley and

garlic

)
Wash thoroughly the sorghum and soak for 2 hours, then drain and rinse again. Fill a large pot with water and bring to a boil. Clean, wash and boil the beets for a couple of minutes, drain with a ladle (save the water!) and set aside. Lightly salt the water and cook the sorghum grain for 30 minutes (follow package instructions), then drain well and set aside. Cut  beets into large pieces and sauté in a pan with the garlic and a little olive oil for a few minutes. Add salt and pepper. Remove the garlic and chop vegetables in a food processor until smooth and creamy. In a large bowl combine sorghum grain, chopped beets and potato. Add spices, salt and pepper. Mix all the ingredients with a fork until you get a compact mixture. Set aside until cool. Moisten your hands with water. Using a scoop or a spoon, divide out equal portions of the mixture and roll into balls. Roll the balls in the breadcrumbs (for a glutenfree version you can use corn or chickpea flour). Fry in a non-stick pan until golden brown or cook in the oven at 180° C for 15 minutes.