Ho sempre consideraro il timballo un piatto un po' retrò e, a dirla tutta, anche poco invitante. Sarà che la pasta mi piace cotta e mangiata, possibilmente al dente, e sentirla un po' molliccia mi fa tanto "effetto pappone". Un'ottima sfida quindi: cercare di conservare la dignità (passatemi il termine) della pasta, senza ridurla ad un ammasso uniforme e colloso. Devo subito dire che questa gramigna paglia e fieno ha superato degnamente la prova, e anche il giorno seguente il timballo era buonissimo senza aver perso la consistenza iniziale. Ho scelto questa pasta perchè la producono in uno stabilimento vicino a dove abito e ho subito apprezzato la loro grande varietà di prodotti, in particolar modo la linea Le Biologiche e Le Specialità. Se siete curiosi e volete saperne di più, questo è il loro sito: Pastificio Andalini. Come salsa, ho utilizzato una crema a base di topinambur, che adoro; se tuttavia non riuscite a trovarlo, potete sostituirlo con dei carciofi!
Ingredienti per 3 mini cocotte

350 g di topinambur
1 spicchio d'aglio
100 ml di acqua
1 cucchiaino di curcuma
un cucchiaio d'olio d'oliva
sale, pepe q.b.
150 g pasta gramigna rigata paglia e fieno, Andalini – Le Specialità
4 cucchiai di panna di soia
pane grattugiato q.b. (opzionale)
prezzemolo
Lavare accuratamente il topinambur usando uno spazzolino. Tagliarlo e fette sottili e saltarlo in padella con un filo d'olio e uno spicchio d'aglio in camicia. Aggiungere l'acqua e cuocere con coperchio per circa 10-15 minuti, fino a quando sarà tenero. Regolare di sale e pepe. Eliminare l'aglio e versare il topinambur in un robot da cucina. Frullare fino ad ottenere una crema, un po' grossolana. Tenere da parte. Cuocere la pasta in abbondante acqua salata, scolandola a metà cottura. Versarla in una terrina e condirla con la crema di topinambur, aggiungendo qualche cucchiaio di panna e del prezzemolo tritato. Ungere leggermente le cocotte cospargendo le pareti di pangrattato. Riempire con la pasta pressando leggermente con un cucchiaio per compattare bene. Cuocere in forno preriscaldato a 180° per circa 15 minuti. Togliere dal forno, lasciar riposare per 5 minuti e capovolgere delicatamente su un piatto.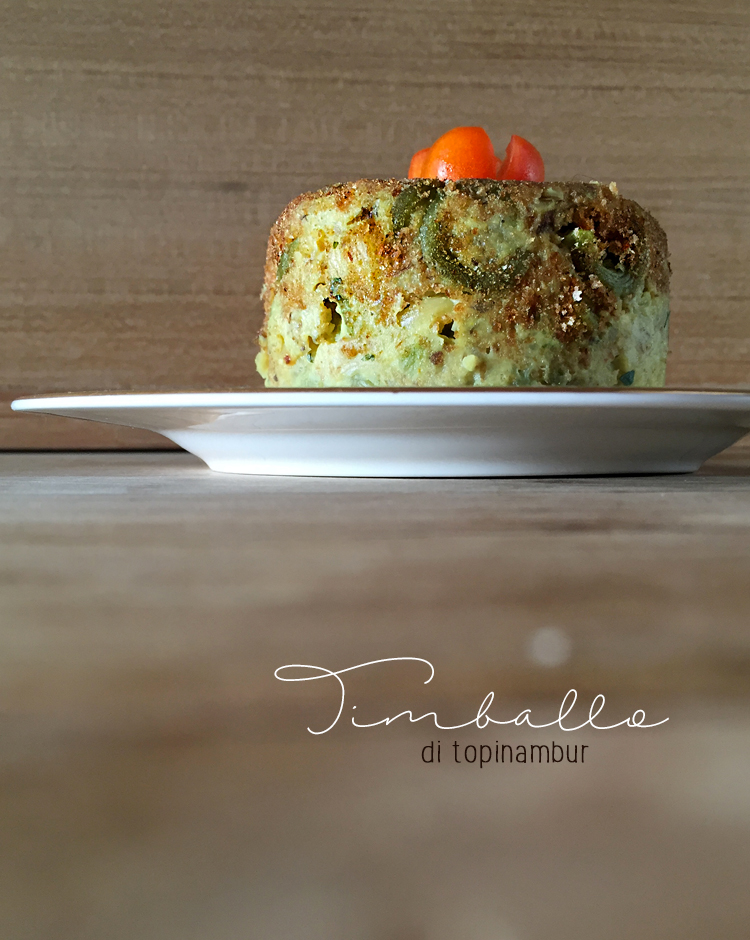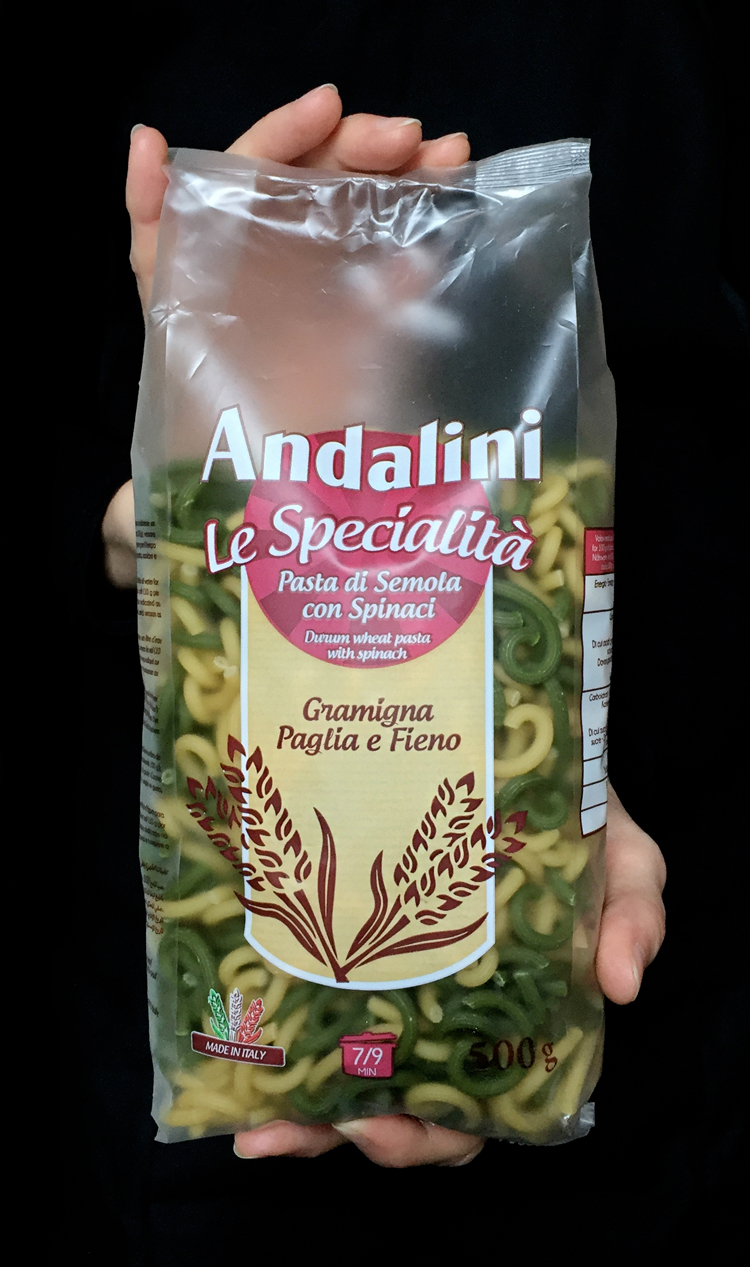 Jerusalem artichoke timbales

These timbales are a great alternative to traditional stuffing, a delicious vegan recipe perfect to impress your guests. It's really versatile and can be used with a variety of vegetables!
Ingredients
350 g Jerusalem artichoke
1

clove of garlic

100 ml water
1 teaspoon turmeric
1 tablespoon olive oil
salt, pepper qs
150 g gramigna pasta (durum wheat pasta with spinach)
4 tablespoons soy cream

breadcrumbs

qs

(optional)

parsley
Scrub the Jerusalem artichokes with a brush under running water then cut into slices. Sauté in a large pan with a clove of garlic and olive oil. Add water and cook, covered, until tender, about 10-15 minutes. Season with salt and pepper. Remove garlic, and blend the Jerusalem artichokes in a food processor. Set aside. Cook pasta in a large pot of salted boiling water until you're halfway through the recommended cook time. Drain and pour into a bowl with Jerusalem artichokes, a few tablespoons of soy cream and chopped parsley. Lightly grease the mini cocottes. Sprinkle with breadcrumbs (optional). Fill with pasta pressing lightly with a spoon to compact it. Preheated oven to 180° C and cook for 15 minutes. Remove from the oven and let stand for 5 minutes. Gently invert the timbales onto serving plates.