Soffice, irresistibilmente profumata e golosa: questa torta allo yogurt greco è ideale a colazione o per una merenda light. Senza uova e burro, mantiene ugualmente una consistenza morbida, anche dopo un paio di giorni!
Gli ingredienti utilizzati le conferiscono un gusto intenso e un delicato aroma dal sentore di mandorla, arricchito dalle scaglie di cioccolato fondente e dalla freschezza del succo e zeste d'arancia.
È in assoluto una delle mie torte preferite che preparerei all'infinito!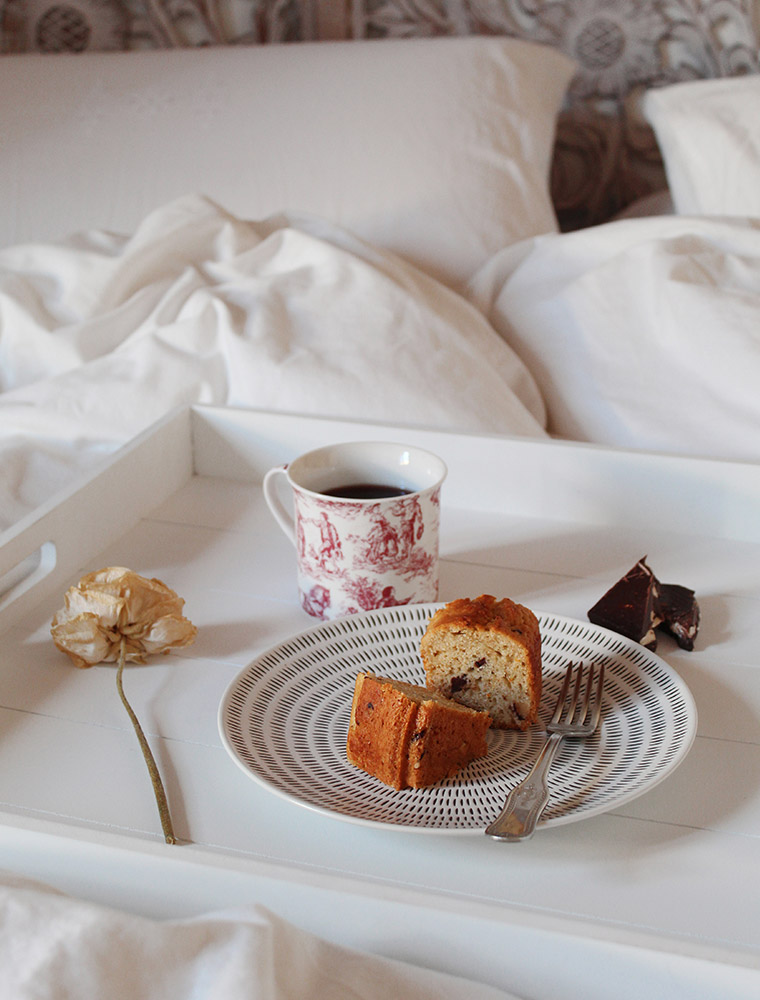 Ingredienti
250 g farina semi integrale (tipo 2)
90 g zucchero integrale
10 g lievito (a base di cremor tartaro)
150 g yogurt greco
60 g succo d'arancia + zeste
80 g latte di mandorla
50 g olio di vinaccioli
1 pz sale
cioccolato fondente con mandorle
Preriscaldare il forno a 180° C.
Versa in un'ampia ciotola gli ingredienti secchi: farina, lievito, zucchero, zeste d'arancia, cioccolato tagliato grossolanamente e un pizzico di sale. Incorpora all'impasto lo yogurt, quindi aggiungi i liquidi (succo d'arancia, latte di mandorla e olio).
Amalga bene il tutto (il composto risulterà un po' denso ma non aggiungere ulteriori liquidi!) e, aiutandoti con una spatola in silicone, versalo in una tortiera oliata e infarinata. Per questa ricetta preferisco utilizzare uno stampo da ciambella!
Cuoci in forno statico per circa 35-40 minuti, verificando la cottura con uno stecchino!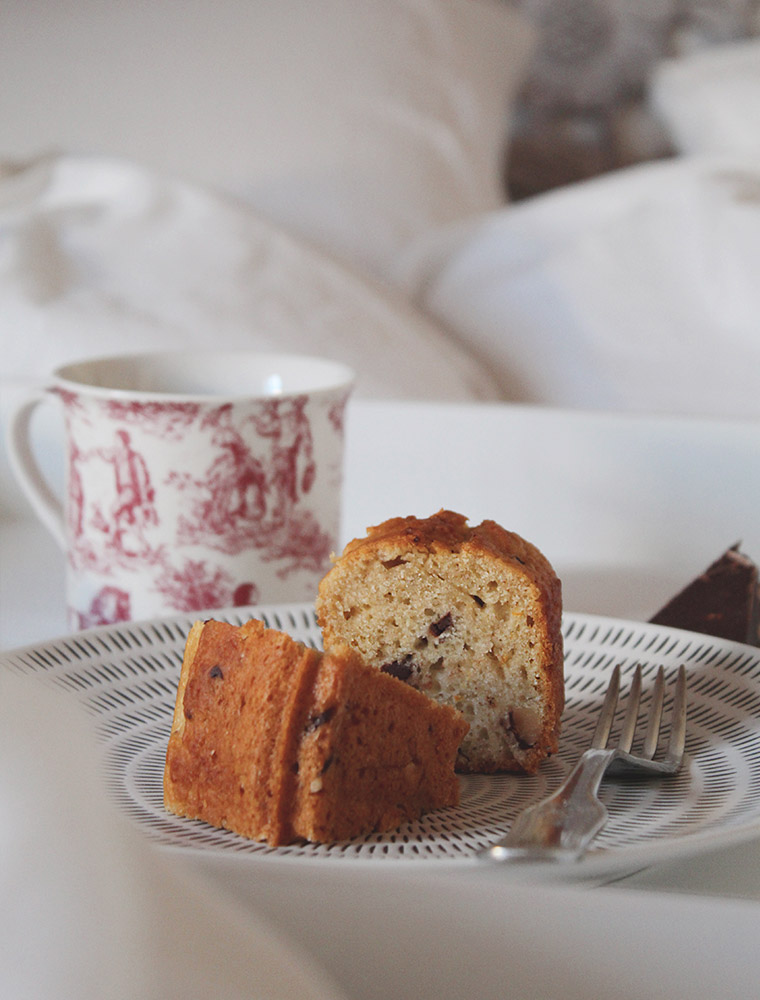 Greek yogurt cake – no eggs, no butter
Ingredients
250 g semi wholemeal flour (type 2)
90 g brown sugar
10 g baking powder
150 g greek yogurt
60 g fresh orange juice + orange zest
80 g almond milk
50 g grapeseed oil
1 pinch of salt
dark chocolate with almonds, coarsely chopped
Preheat the oven to 180º C.
In a large bowl, combine the flour, baking powder, sugar, orange zest, chocolate and a pinch of salt. Stir in the greek yogurt then add the remaining liquids (orange juice, almond milk and grapeseed oil).
Mix everything well, the mixture will be a little thick but don't add any more liquids! Pour batter into the prepared cake pan (greased and floured) and smooth the top with a spatula.
Bake for 35-40 minutes (check for doneness by using the toothpick test).