Privo di glutine, il miglio è un cereale ricco di sali minerali e facilmente digeribile. È quindi adatto ai bambini, agli anziani, alle donne in gravidanza e, più in generale, in tutte quelle condizioni che rendono più difficile la digestione.
Non necessita di ammollo e si cucina molto rapidamente. Con il suo elevato contenuto di amido, è particolarmente indicato nella preparazione di polpette, crocchette e sformati vari. Ottimo anche nella versione risottata accompagnato da ingredienti di stagione!
Ingredienti per 2 persone
150 g miglio decorticato, Melandri Gaudenzio
150 g funghi misti (ho utilizzato quelli surgelati)
1 spicchio d'aglio
vino bianco
olio extra vergine d'oliva
sale, peperoncino
bevanda d'avena (di soia o latte)
una manciata di Parmiggiano Reggiano
brodo vegetale q.b.
Pesto di rucola
20 g mandorle pelate
80 g di rucola
olio extra vergine di oliva
un pezzetto di Parmiggiano Reggiano
Versare un filo d'olio in padella e dorare leggermente uno spicchio d'aglio. Aggiungere i funghi, un pizzico di sale e peperoncino, quindi saltarli in padella per 5 minuti.
Sfumare con del vino bianco. Una volta evaporato, aggiungere un paio di cucchiai di bevanda vegetale (avena, soia o latte) e cuocere a fuoco lento per altri 5 minuti fino a formare una cremina, non troppo liquida.
Lavare accuratamente il miglio, scolarlo e saltarlo in padella assieme ai funghi per circa 1 minuto, senza aggiungere ulteriori liquidi. Sfumare quindi con il brodo, continuare la cottura aggiungendo il brodo poco alla volta e mescolando spesso.
Verificare la cottura del miglio e, se è al dente, spegnere il fuoco (dopo circa 12-14 minuti). Mantecare fuori dal fuoco con del formaggio.
Servire accompagnandolo con un pesto di rucola.
Pesto di rucola: versare tutti gli ingredienti in un mixer e frullare aggiungendo gradualmente dell'olio, fino ad ottenere una crema liscia.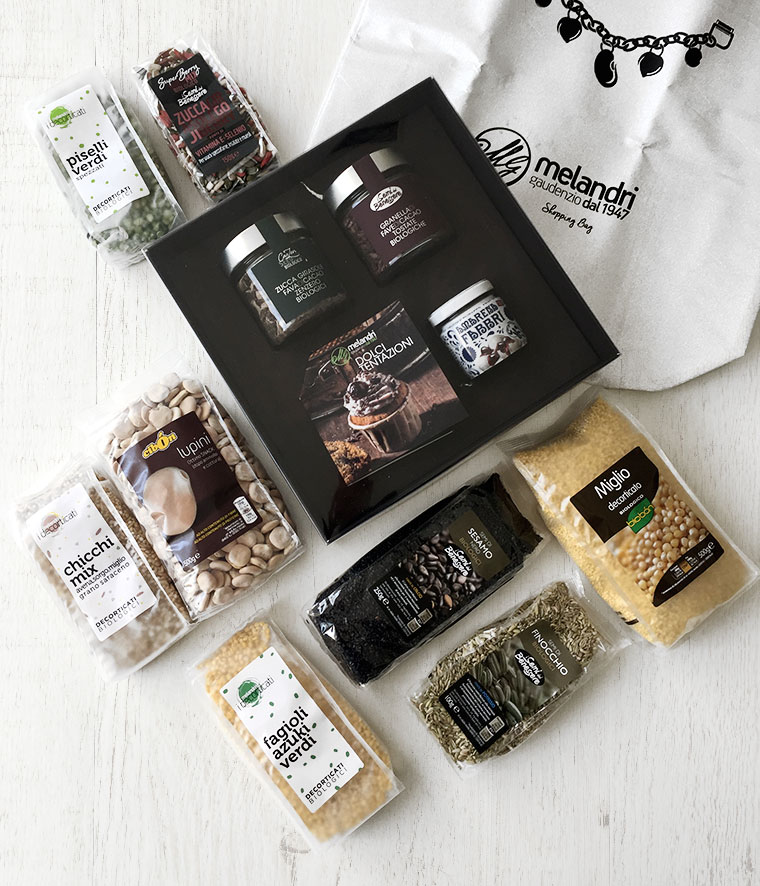 Mushroom Risotto with Millet
Ingredients (2 servings)
150 g shelled millet
150 g mixed mushrooms
1 clove of garlic
white wine
extra virgin olive oil
salt, hot pepper
oat milk (or soy milk, milk)
a handful of Parmiggiano Reggiano cheese
vegetable broth qs
Arugula pesto
20 g peeled almonds
80 g arugula
extra virgin olive oil
a little piece of Parmiggiano Reggiano cheese
In a pan, brown the garlic with a little drizzle of oil. Add the mushrooms, a pinch of salt and hot pepper, then sauté for 5 minutes.

Deglaze with white wine. Once evaporated, add 2-3 tablespoons of oat milk (soy milk or milk) and cook on a low heat for 5 minutes, until a cream forms.

Bring broth to a boil in a saucepan over medium-high heat. Wash millet thoroughly and drain it well. Sauté it in the pan with the mushrooms for 1 minute, without adding additional liquids. Add the broth, stir and reduce to low.

Cook until al dente, about 12-14 minutes. Turn off the heat then add the Parmesan cheese, stirring it into the millet until melted.

Serve with some arugula pesto.

Arugula pesto: pour all the ingredients into a mixer. Add the oil gradually and blend until smooth and creamy.