La Chufa è un tubero millenario originario della regione di Valencia, noto anche come zigolo dolce. Ha un sapore simile alla nocciola e alla mandorla ed è naturalmente priva di glutine e allergeni. Sebbene sia consumata in modo limitato, il suo interesse nutrizionale è notevole. I tubercoli di chufa sono infatti ricchi di fibre, proteine, acido oleico e non contengono colesterolo. Hanno un elevato contenuto di sali minerali come potassio, magnesio, calcio, ferro e fosforo, e di vitamine quali E e C. Inoltre, l'elevato contenuto di arginina migliora le difese immunitarie dell'organismo.
La chufa può essere consumata sia cruda come snack o per la preparazione di bevande vegetali, sia per ricette dolci e salate (come torte, biscotti, pane, pesti, etc). Personalmente ho provato la granella di chufa in aggiunta all'impasto di torte e biscotti, ma è buonissima anche insieme allo yogurt al posto del muesli. Con i tubercoli invece ho preparato la famosa horchata de chufa con una piccola variante: i semi di chia, ricchi di calcio e omega 3. Una super bevanda ricca di nutrienti, da gustare rigorosamente fredda!
Ingredienti
1 l di acqua
250 g chufa pelata
15 g semi di chia
3 cucchiai di zucchero di cocco
Mettere in ammollo i tubercoli di chufa per circa 24 ore, cambiando l'acqua un paio di volte. Scolare e risciacquare con acqua fredda. Versare la chufa in un frullatore, aggiungere mezzo litro di acqua ed iniziare a frullare, aggiungendo gradualmente l'acqua rimasta. Filtrare il composto utilizzando l'apposito sacchetto (o un canovaccio/garza), strizzare bene.
Versare il liquido in una bottiglia aggiungendo i semi di chia e lo zucchero di canna sciolto precedentemente con un po' d'acqua calda. Mescolare e riporre in frigorifero per alcune ore. Agitare bene prima di servire e servire fredda.
A piacere è possibile aggiungere un pizzico di cannella o della scorza di limone.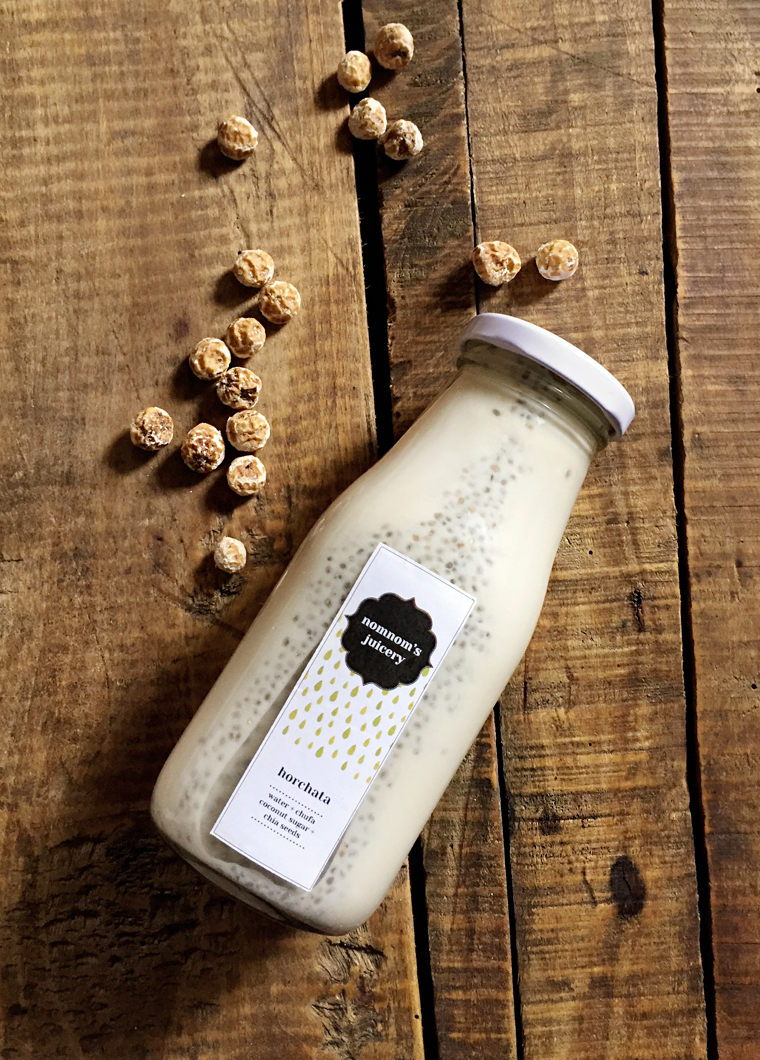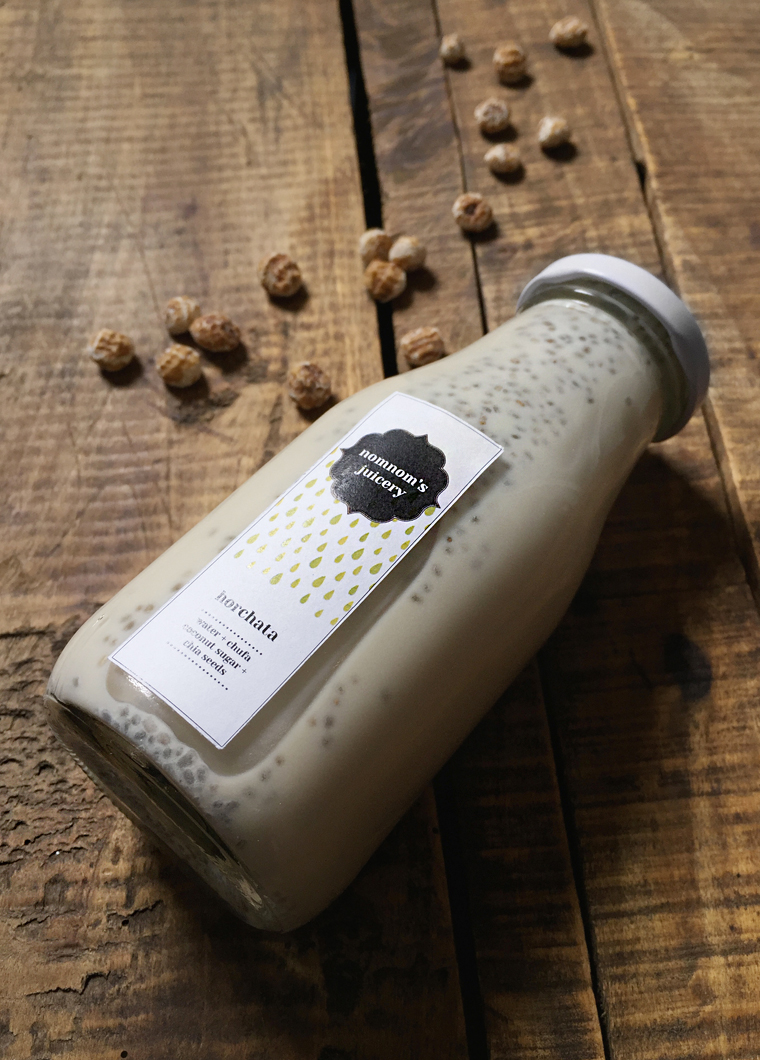 Horchata

Ingredients
1 l water
250 g tiger nuts
15 g chia seeds

3 tablespoons coconut palm sugar
Soak chufa nuts for 24 hours, changing water a couple of times. Drain and rinse under cold running water. Pour the tiger nuts in a blender, add ½ liter of water and blend, gradually adding the remaining water. Strain the mixture and squeeze over a bowl, using a nut milk bag. Dissolve the coconut sugar in small amount of hot water.

Pour the chufa liquid into a bottle adding chia seeds and sugar. Store refrigerated and shake well before using. Serve cold.

Add a pinch of cinnamon or lemon zest to taste.