Pere e cioccolato sono un abbinamento che non delude mai, proprio come in questo morbido plumcake vegan, leggermente umido, soffice e profumatissimo. L'ho assaggiato per la prima volta da ZOO un locale molto particolare a Bologna: spazio polifunzionale a metà tra libreria, galleria d'arte, negozio… ma soprattutto Bakery & Bagels Place, dove potersi rilassare gustando ottimi dolci, bagels e biscotti. Mi è subito piaciuta la loro versione di questo plumcake e l'ho replicata non appena arrivata a casa. Solitamente taglio le pere a pezzettini, in questa ricetta invece ne ho frullato una parte, l'altra l'ho passata nell'estrattore per ricavarne il succo: in questo modo il dolce risulta uniformemente umido. Per renderlo doppiamente goloso ho abbondato col cioccolato fondente, sia nell'impasto che come guarnizione. Vi lascio quindi alla ricetta, semplice semplice, di questo plumcake pere e cioccolato… se vi piace potete anche aggiungere un pizzico di cannella, che fa molto Natale!
Ingredienti
120 g farina di grano saraceno
50 g fecola di patate
50 g farina di riso integrale
50 ml olio di girasole spremuto a freddo
10 g cremor tartaro
1 cucchiaino di bicarbonato
190 ml succo di pera (estratto a freddo)
1 pera frullata (circa 150 g)
un pizzico di vaniglia Bourbon
60 g zucchero di canna integrale
30 g sciroppo d'acero
1 pizzico di sale
cioccolato fondente q.b.
Setacciare le farine, unire il cremor tartaro, un cucchiaino di bicarbonato e un pizzico di sale. Aggiungere la purea di pere, lo zucchero, lo sciroppo d'acero e la vaniglia in polvere. Incorporare i liquidi (succo di pera + olio) e il cioccolato fondente tagliato grossolanamente. Amalgamare bene gli ingredienti, quindi versare l'impasto in uno stampo da plumcake foderato con carta forno. Cuocere in forno preriscaldato a 180° per circa 40 minuti. Lasciar raffreddare su una gratella quindi guarnire in superficie con ulteriore cioccolato fondente sciolto a bagnomaria.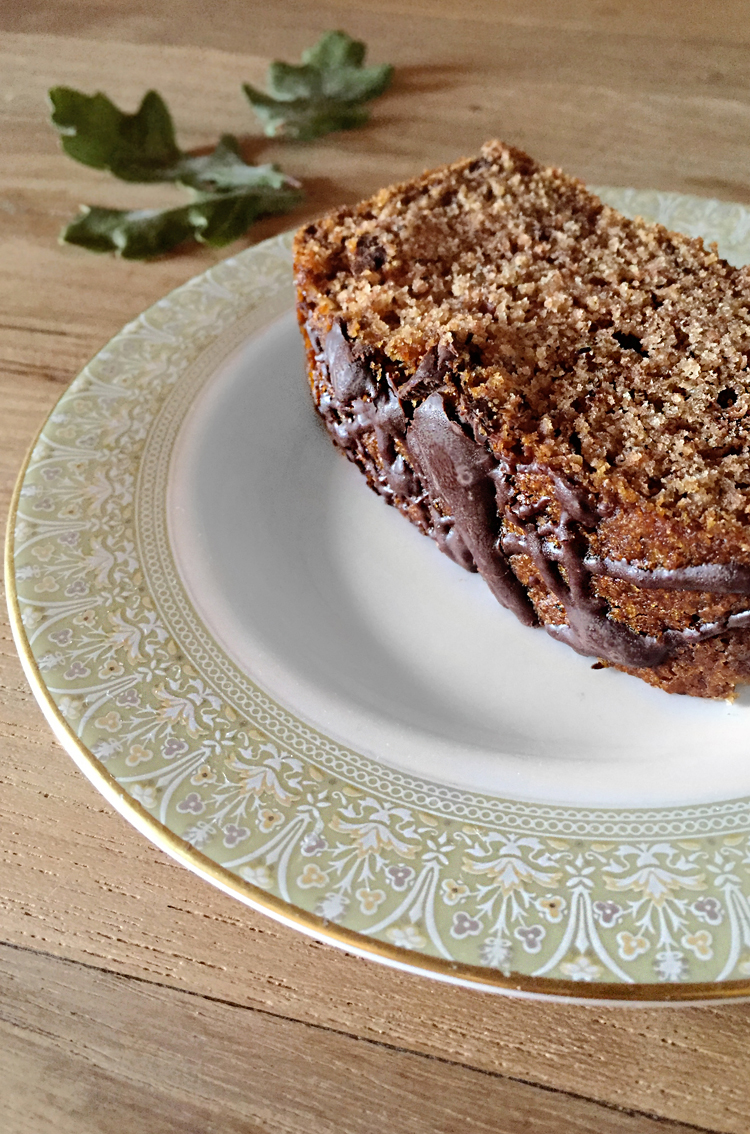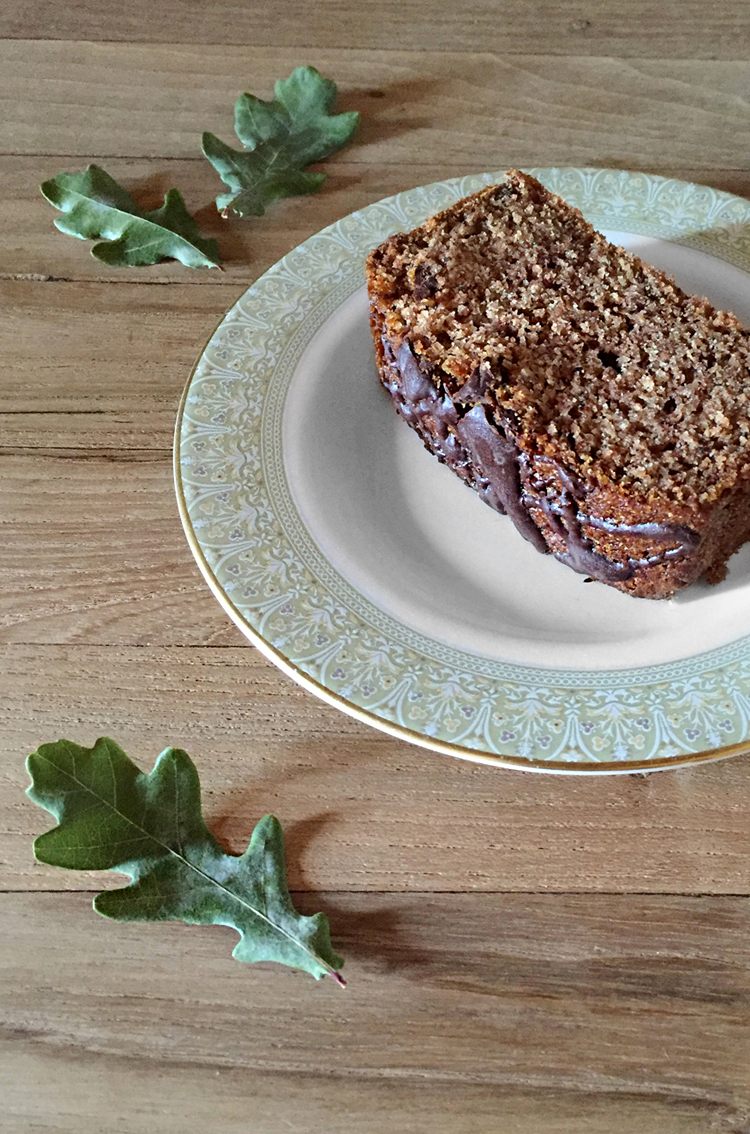 Vegan pear and chocolate plumcake
Pears and chocolate go so well together… specially in this soft and wet decadent plumcake! Add a little pinch of cinnamon for a special Christmas time edition!
Ingredients
120 g buckwheat flour
50 g potato starch
50 g brown rice flour
50 ml cold-pressed sunflower oil
10 g baking powder
1 teaspoon baking soda
190 ml pear juice (cold pressed)
1 pear puree (about 150 g)
a pinch of vanilla Bourbon
60 g raw cane sugar
30 g maple syrup
1 pinch of salt
dark chocolate
Sift flour then add baking powder, one teaspoon of baking soda and a pinch of salt. Combine the pear puree, sugar, maple syrup and vanilla powder. Incorporate the liquid ingredients (oil + pear juice) and dark chocolate roughly chopped. Mix well. Pour the mixture into a loaf pan lined with parchment paper and bake in a preheated oven at 180° C for about 40 minutes. Cool on a wire rack. Melt other dark chocolate in a pan using the bain-marie method and spread it all over the top of your plumcake.