I semi di canapa decorticati hanno un sapore molto particolare e delicato che ricorda un po' quello delle nocciole e pinoli; non a caso si possono utilizzare per una versione un po' alternativa del classico pesto alla genovese! Contengono vitamina E, e sono fonte di acidi Omega 3 e Omega 6. Per godere appieno delle loro proprietà se ne consiglia generalmente l'utilizzo a crudo, ad esempio per arricchire zuppe, insalate, yogurt, gelati o frullati. In questa ricetta ho utilizzato i nuovi semi di canapa sativa decorticati biologici della Melandri Gaudenzio: il risultato è una bevanda ricca e corposa, che ricorda un po' il gelato al cioccolato. Vi consiglio di provarla a colazione: vi darà tutta l'energia necessaria per affrontare al meglio la giornata! Se utilizzate il latte di cocco ricordatevi di riporre la lattina in frigorifero la sera prima, in questo modo la parte più grassa del cocco si solidificherà e frullandola darà maggiore corposità allo smoothie.
Ingredienti
40 g fiocchi di avena integrali
10 g cacao amaro in polvere
15 g semi di canapa sativa decorticati biologici, I semi del Benessere – Melandri Gaudenzio
200 ml bevanda vegetale*
1 cucchiaio di sciroppo d'acero
1 pizzico di sale rosa
1 pizzico di vaniglia Bourbon in polvere
* latte di cocco (per una maggiore corposità) o di mandorla
Mettere i fiocchi d'avena e i semi di canapa in ammollo la sera prima in poco latte.
La mattina seguente, unire tutti gli ingredienti nel frullatore e azionare fino ad ottenere una consistenza cremosa. Versare in un bicchiere e guarnire con delle scaglie di cioccolato, fiocchi di cocco o altro topping a piacere.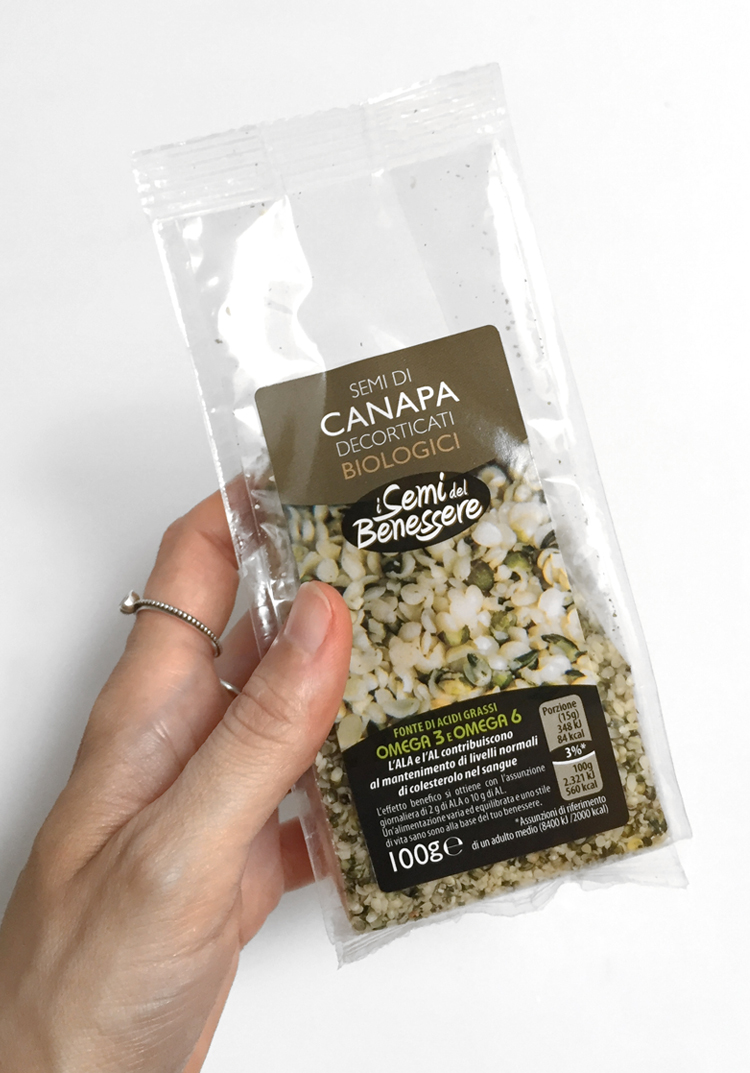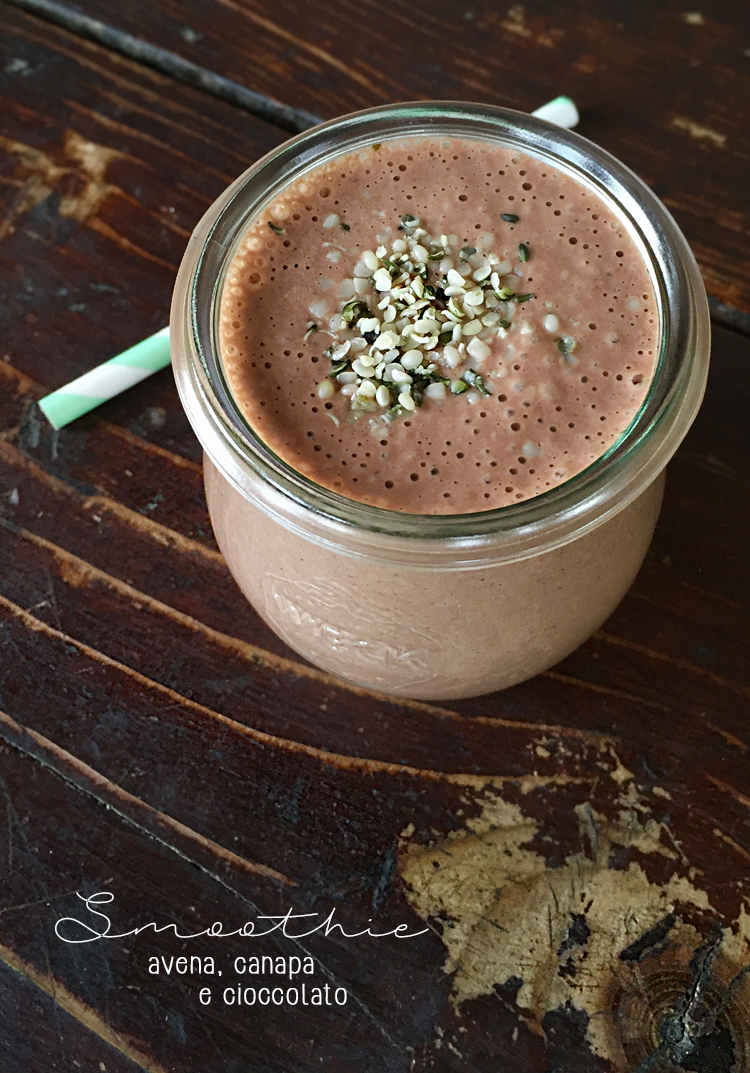 Overnight oats smoothie
This smoothie tastes like melted chocolate ice cream: it's the perfect breakfast for any chocolate addicted!
Ingredients
40 g rolled oats
10 g unsweetened cocoa powder
15 g shelled hemp seeds
200 ml non-dairy milk*
1 tablespoon maple syrup
1 pinch Himalayan salt
1 pinch Bourbon vanilla
* almond or coconut milk. Chill your coconut milk in the refrigerator overnight before blending!

Soak oats and hemp seeds overnight in a little milk.
The next morning, mix all ingredients in a blender until you reach a smooth and creamy consistency. Pour into a glass and garnish with chocolate chips, coconut flakes or any other desired toppings.